Blue Jackets All But Assured a Bottom-Four Finish
Thursday night's surprising performance in Boston got the Blue Jackets into overtime against the best team in the NHL. Ultimately they were outclassed by the talented Bruins, but they still come away with a loser point – one that altered the standings, moving them above the Chicago Blackhawks for 31st in the NHL.
It was a surprising outcome that probably made fanbases of both teams unhappy. But even though the Jackets took a point they probably had no business or reason taking – moving themselves to slightly lower odds in the Connor Bedard race – their fate this season is essentially down to just four potential spots.
A quick look at the league-wide standings will show you that this has really become a four-team derby for the worst record in the NHL. The maximum number of points that any San Jose, Anaheim, Columbus, or Chicago can get, is 72 – and that's if the Jackets were to win out. We'll go ahead and take the leap of faith that none of these four teams are going to win all of their games, while Montreal, Arizona, and Philadelphia will likely be picking up points on the flip side.
Rosie gets us on the board first 🌹 pic.twitter.com/2qGol3BdoS

— Columbus Blue Jackets (@BlueJacketsNHL) March 30, 2023
As we all know, the NHL Draft Lottery means that only two draws take place: for first overall, and second overall in the first round. Which dictates that, teams finishing outside of the playoffs, can only fall two places in the draft. Teams are also only allowed to move up twice in five years, but that rule is recent and nobody falls under that this season.
The rules now say that teams can only move up a maximum of 10 spots; which means that nobody finishing ahead of the bottom-11 overall can win the first overall pick. So, while first overall only guarantees you a 25.5% chance of winning the lottery, your chance of keeping that pick is ultimately quite a bit higher, once you factor in the bottom-5 non-playoff teams having balls in the machine as well.
With all of this in mind, a bottom-four finish means the Blue Jackets will be picking no lower than sixth overall at this summer's draft. Obviously, we want as high a pick as possible, but with the way these lotteries work, in reality it's really hard to see a team falling a full two spots in the order.
So whoever finishes last, is pretty likely going to land a #1 or 2 pick. Whoever finishes 31st, is most likely going to sit 2nd or 3rd if they don't win the lottery themselves. Seeing two teams from outside of the top-three or four jump over everyone, is a statistical rarity. While the Jackets picking up meaningless points in Boston makes us all grit our teeth, in reality we're still likely going to see them select a player that will immediately become the top prospect in the system.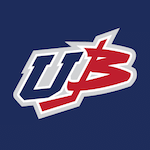 Want your voice heard? Join the Union And Blue team!
Write for us!
Looking at the schedule, there are some seriously tough matchups for this team, both against teams who are grinding to try and make the playoffs – or are comfortably atop the standings. While it seems counterintuitive to cheer for wins, at the very least we should enjoy the ride: whether they win or lose. After all, how many of us expected them to have another top-5 pick this year when the season started?