Columbus Blue Jackets: Are We Giving Johnny Gaudreau Enough Credit?
In a season filled with disappointment, we're all looking towards a (hopefully) brighter future. But are we doing enough to appreciate the positive on-ice results this year? Quietly, Johnny Gaudreau is quietly scoring at a near point-per-game clip, a rare feat with this franchise.
It's been easy to complain about the way the season has gone for the Blue Jackets, as they sit dead last in the NHL with 16 games remaining. But their prized free agent signee has shown up and been exactly as advertised, leading the offense for this team in a way that hasn't been seen since Artemi Panarin left for New York.
After a five point performance in San Jose on Tuesday night, Gaudreau has 17 goals and 62 points in 64 games this season. He's scoring at a .97 points-per-game rate, which would be 79 points over a healthy 82 game season. That would rank him tied with Rick Nash (2008-09) for third most in a season in franchise history. Panarin holds the top two spots with 87 (2018-19) and 82 points (17-18) in a season.
THE OT WINNER FROM JOHNNY HOCKEY 💥 pic.twitter.com/wzbvOvwxYe

— Columbus Blue Jackets (@BlueJacketsNHL) March 15, 2023
In each of those other three instances, the Blue Jackets were a playoff team. Which makes Johnny's effort even more impressive: he's doing it while the team around him is decimated with injuries, and with the youngest roster in the NHL. This team has been out of the playoff conversation since November, but Gaudreau continues to show up and make plays.
Even when the team is healthy, he's playing and producing when the best center we have to offer is Boone Jenner. He's seen regular playing time with Gustav Nyquist, Jakub Voracek, Patrik Laine, Kent Johnson, Kirill Marchenko, Jack Roslovic, Emil Bemstrom, and Yegor Chinakhov … and that's just off the top of my head. Find any other player in the league producing at this rate and see if they have had this many different players on the same line this year. I won't do the work, but I'm willing to bet there aren't many.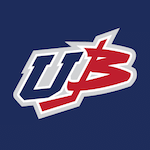 Want your voice heard? Join the Union And Blue team!
Write for us!
It hasn't been perfect for Gaudreau, but he's been consistent all season long, going three consecutive games without a point just once so far. He has points in 37 of the 62 games he's played, and multi-point efforts 16 times. His 5-point game on Tuesday tied a franchise record, and it was the first time in six years (Panarin) that someone has had a 5-point game in a Blue Jacket sweater. He needs just 14 assists to tie the all-time single season record held by Panarin (59 assists, 2018-19), and he has 16 games to get it done.
The next leading scorer on the team, Patrik Laine, is having a near point-per-game season himself. In fact, I think we would all look at his year as being great in most seasons – but he's 18 points behind Gaudreau (though notably, he has played 13 fewer games). Quietly, Gaudreau is having one of the best years offensively in franchise history. The fact that these two aren't playing consistently on the same line, arguably makes both of their outputs more impressive.
While we've all hated seeing this team struggle this season, it really feels like the future ahead is brighter. Gaudreau choosing Columbus over any other team courting him in free agency, is something we should celebrate and we should enjoy watching him as often as possible – even when the games don't matter. Just wait until he gets some more help.