Columbus Blue Jackets Forward Scoring Predictions
The Columbus Blue Jackets have a team that can put up a lot of goals and assists, and this season may be one of the best in team history.
The Columbus Blue Jackets were led by Cam Atkinson last season in goals (35) and points (62), while recently extended Alexander Wennberg led the assist category with 46. With those two currently projected to play with Artemi Panarin, it is almost guaranteed that the point totals will increase.
Based on his past history to consistently improve annually, I project Atkinson to once again lead the team in goals with 38. Not quite 40, but close. His assist numbers should also improve with Panarin on the other wing, so expect roughly 35 assists which adds up to 73 total points. Alexander Wennberg's goal scoring numbers should increase with Panarin being able to create more scoring chances, so I believe that he will reach 20 goals for the first time in his young career while adding 50 assists for 70 points. Panarin is the biggest question mark for the Blue Jackets, however I expect him to put up similar numbers to last season when he was in Chicago. He will score 33 goals and 43 assists for 76 points.
Boone Jenner had an off season last year, but I expect his goal scoring prowess to be closer to his past numbers. His assists will be fairly similar to last season. My expectation for Jenner would be 20 goals and 20 assists for 40 points. Brandon Dubinsky may miss the beginning of the season which could mess with these stats, but if he plays every game, he'll score 16 goals and 30 assists for 46 points. The captain Nick Foligno's stats will be influenced heavily by his shooting percentage. In many seasons, it comes down to a few unlucky breaks that ruin his season statistics. If he sticks around his career shooting percentage of 14%, then expect him to score 25 goals and add 30 assists for a total of 55 points.
Rookie Scoring Surge
The rookies that are most likely to make the team would be Pierre-Luc Dubois, Vitaly Abramov and Sonny Milano. If Dubois makes the NHL, I expect him to score 12 goals and get 25 assists for 37 points. Abramov would have more of a goal scoring presence and would likely score 20 with only 15 assists for a total of 35 points. Milano's prediction would be more difficult, but I would hope for at least 10 goals and 20 assists for 30 points.
Oliver Bjorkstrand is primed to have a big season, if he scores 20 goals and 25 assists for a total of 45 points, it would be seen as a big success. Matt Calvert will post numbers similar to last season, 11 goals and 7 assists in the 2017-2018 season. Lukas Sedlak may get a larger role this season with the injuries to Dubinsky and Jenner, so 10 goals and 10 assists seems fair for the second-year center.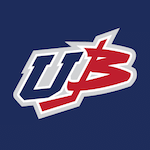 Want your voice heard? Join the Union And Blue team!
Write for us!
The Columbus Blue Jackets are a difficult team to predict due to the constantly changing factors that come at the NHL level. As a team, I expect the Blue Jackets to end with 105 points. Slightly less than last season, however it will still be enough to make the playoffs.