Columbus Blue Jackets Players to Draft for your Fantasy Team
The Columbus Blue Jackets offense last season made many players very valuable in fantasy hockey, but who are the guys to draft this year?
Fantasy hockey drafts are happening all over North America in September and many Columbus Blue Jackets are must-have players. The team went from having one or two must-have players to double digit fantasy players.
From your regular category points leagues, bangers and mash leagues, and prospect leagues the Jackets have many players you should be targeting.
Forwards
The obvious forwards you need to be targeting are Artemi Panarin, Alexander Wennberg and Cam Atkinson. These guys will be taken fairly high and all will get top line power play time. Watch out for Cam Atkinson though. I think he will be overvalued this year and drafted two or three rounds from where his final production would warrant.
Boone Jenner should bounce back this season. I don't expect him to get to 30 goals like he did a few seasons ago, but 20 is not out of the question. Brandon Dubinsky will benefit from this and hit 50 points this season, making him relevant in fantasy.
He's not really a sleeper because everyone is talking about him, but you certainly should draft Oliver Bjorkstrand if you have a late pick and he's still on the board. He will get some solid power play time which is so valuable for a late round pick. He also has proven he can score in five-on-five situations where all of his points last season came from.
Captain Nick Foligno will help out in deep leagues if you play with hits and blocked shots. He likely won't put up 50 points again, but Foligno can do it all and provide a solid depth guy on your team.
Defenseman
This segment is going to be short. Seth Jones and Zach Werenski are top 15 defenseman. Werenski will lead the first unit power play and will be a top five fantasy defenseman this year. Draft him. Do it now.
Jones projects to have another great year. Playing with Werenski on the 5v5 and running the second unit power play will load him up with offensive opportunities.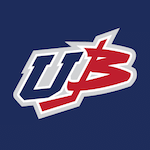 Want your voice heard? Join the Union And Blue team!
Write for us!
Outside of these two, there isn't a ton of value on this team. If you are in deeper leagues you may want to look at Jack Johnson, a physical freak and keeps up well as he ages.
Goalies
Unpopular opinion in Columbus Blue Jackets land but popular everywhere else. Sergei Bobrovsky will regress. Sorry folks, but it's going to happen. That still doesn't mean he isn't a top five goalie. I just won't be taking Bobrovsky over Braden Holtby or Carey Price.
Joonas Korpisalo will probably play around 18 games this season, so he is obviously out of the question except for DEEP leagues.
Overall, you can expect some great scoring numbers from the Jackets again this year. Don't draft Atkinson too high, don't take Bob over Price, and get Bjorkstrand. Happy fantasy draft season 5th liners!