Columbus Blue Jackets Even Strength Scoring Losses
The 17-18 Columbus Blue Jackets will need to rely on even strength scoring more than last season. Where does the 5v5 production come from this season is a mystery.
The Columbus Blue Jackets did regress last season, despite what many in Ohio thought was going to happen. The record setting power play was bound to come crashing down to earth and it did post-January.
But the 5v5 production of the team kept the Jackets from flat out stalling. They continued to rack up points and make it to the playoffs for only the third time in franchise history. Much of that even strength production is now gone.
Brandon Saad was tied for 19th in the NHL last season with 23 even strength goals. That huge number is out the door for a player who will not come close to that type of output 5v5. Scott Hartnell and Sam Gagner also take a combined 21 even strength goals out of Columbus with their departures.
The power play, on average, will be slightly above what it was last year in my opinion with the addition of Artemi Panarin. But can the Jackets keep up the offensive production on even strength scenarios with the loss of Saad, Hartnell and Gagner? Here's why they will.
Production from the Farm
We've discussed the level of success Jarmo has had in drafting and developing talent since taking over as GM. The farm system is stocked and continues to produce. Products of the prospect pool and rising prospects this season will have to fill the even strength production hole.
A big contributor to filling this hole will be Oliver Bjorkstrand. All signs indicate he is set for a breakout year. A breakout that was fueled at even strength where he scored all of his six goals and seven assist in 21 games. Bjorkstrand could easily break the 15 goal marker this season at 5v5.
Josh Anderson was third on the team with 17 5v5 goals last year. For the Jackets to succeed that number has to be matched. That will be no small feat.
Another career Columbus Blue Jacket in Boone Jenner will have to take a step forward as well. Boone had 16 goals in even strength scenarios in 2016-2017, a somewhat modest number. I expect that number to break 20 this year.
Artemi Panarin will certainly help 5v5. He scored 22 goals last season in those situations. But I would be surprised if that number is reached again this season. Playing without Patrick Kane will yield to less opportunities no matter what anyone says. Alexander Wennberg is great and the Jackets will field a top winger to pair with Panarin but no line will compare to Kane and Anisimov.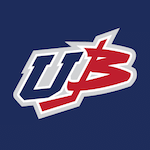 Want your voice heard? Join the Union And Blue team!
Write for us!
The youngsters will need to step up and fill the even strength goals gap left by Saad, Hartnell and Gagner. Who do you think will step up the most? Let us know in the comment section below.