Columbus Blue Jackets: Patience With Kent Johnson is Paying Off
The Blue Jackets have had a lot of things go wrong this season, which has made this team tough to watch on many nights. But one thing that we can argue that is going right, is the development of some of their top young players, and one of them is starting to emerge as a top offensive weapon: Kent Johnson.
It hasn't come as easily for Kent as many people expected this season, but he still finds himself amongst the league leaders in rookie scoring. He's currently tied with Dallas Stars rookie Wyatt Johnston for fourth in overall points (36); sitting 6th in goals (14) and 7th in assists (22). He's been red hot lately, with 7 points through his last 7 games, including two multi point efforts.
Early in the year, we were screaming for more ice time, but it seems like the patient approach has given Kent time settle into the league and find his game with depth minutes. In recent games I've noticed him confidently holding onto the puck and making the right play instead of the first available play. In this example, I feel like he might have dropped this puck to Roslovic at the blue line earlier in the year; but instead he hangs onto it and waits for the play to develop before feeding the one-timer:
YOU DON'T KNOW JACK pic.twitter.com/HkJgwKrkwr

— Columbus Blue Jackets (@BlueJacketsNHL) March 22, 2023
If he leaves that puck to Roslovic, it probably gets turned over by the penalty killer who is turning towards him. Players with good hockey sense can see this coming, and I think that's exactly what happened here – Kent held onto the puck and took the open ice instead.
Confidence can be everything with young players, and the Blue Jackets have given Kent time to adjust to the faster pace of the game. Letting him make the odd mistake against a third or fourth line, is far less detrimental to confidence than turning the puck over to a Connor McDavid or Sidney Crosby.
Something is beginning to stand out in the way this team is being coached and managed. Brad Larsen and this coaching staff's approach to the actual games can be debated, but when it comes to developing the young talent here, we're starting to see some positive results. Even when the team was struggling with the injury bug, guys like Johnson and Kirill Marchenko were kept out of the fire a little bit. Now, they're being fed minutes in important situations, like this game-tying goal:
O Captain! My Captain! pic.twitter.com/Ldc5KDbAbT

— Columbus Blue Jackets (@BlueJacketsNHL) March 22, 2023
We're starting to see positive results from these guys, as well as players like Adam Boqvist and Liam Foudy. Now, Kent Johnson won't likely set the team record for goals by a rookie (20, Pierre-Luc Dubois) – or even points (48, Dubois). But, he's still on track to have one of the most impressive rookie seasons in franchise history. For comparison's sake, Rick Nash posted a stat line of 17g-22a-39p in his rookie year; and Kent should finish ahead of that, barring any injuries or a serious cold spell.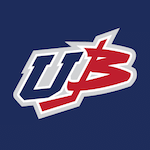 Want your voice heard? Join the Union And Blue team!
Write for us!
For a recent 5th overall selection, he's doing pretty well as an NHL rookie, and has quietly established himself as a dangerous offensive weapon early in his career. Kent looks like a top-six fixture for this team, for many years to come.