Bruins Back Out of Gavrikov Deal: Can This Benefit the Blue Jackets?
The Boston Bruins pulled a 180 switcheroo on the Blue Jackets on Thursday night; pulling out of a rumored trade for Vladislav Gavrikov to make a deal with the Washington Capitals. Immediate reactions were pretty negative – but it's possible that this is a blessing in disguise for the Jackets.
Over the past week or so, rumblings around the hockey insider community were that the Jackets had agreed in principle to a trade that would send Gavrikov to the Bruins for first and third round draft picks. Now, it's important to note that this was not confirmed by either organization – in fact, the Bruins outright claimed they weren't in on the Blue Jacket defenseman at one point.
But often where there's smoke, there's fire. If the Bruins were indeed trying to clear cap space for Gavrikov, that all seemingly changed abruptly on Thursday night, when they traded a handful of picks, along with forward Craig Smith, to the Washington Capitals; in exchange receiving defenseman Dmitry Orlov and forward Garnet Hathaway.
This seemingly leaves the Blue Jackets holding an empty bag, but with a week until the trade deadline, there is still time for them to find another dance partner. Any team rumored to be seeking depth and experience on defense should come calling now, and if Jarmo Kekalainen can hold true to his desired returns, maybe this will all work out for the Jackets after all.
Lets talk about that first round pick requirement for a second. The Bruins already have 93 points in the standings this season – 9 ahead of the second best team in the league (Carolina). Yesterday, they added a legitimate top-four defenseman in Orlov, along with a physical, reliable fourth line winger in Hathaway.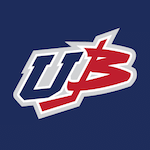 Want your voice heard? Join the Union And Blue team!
Write for us!
They were probably the Cup favorites when the day started, but their odds likely improved by a fair margin after this deal was made. Their first round pick is almost guaranteed to be somewhere in the bottom-four of the first round – somewhere between 29-32 – barring any complete collapses in the playoffs.
Should Jarmo be able to pry away a first round pick from any other team working to acquire Gavrikov, the odds are fair that it will come in higher than the Bruins pick. Look at Edmonton, as an example: they sit 9th overall in the NHL. If they don't make the conference final, that pick could wind up in the early-mid 20s.
If you look at it from that perspective, even if the Jackets aren't able to get a third rounder added to the deal; that might be worth it (maybe it's a fourth, or a fifth – or even nothing at all). It could be the difference between finding another young core player to this group, or a fringe piece.
I get the frustration in seeing this deal fall through, it really did seem like a nice return for Vlad. But, lets see how things play out over the next week before we pass final judgment here.