Jackets Win Again, But It's Costly
The Blue Jackets banded together on Tuesday night to take down the Philadelphia Flyers, by a 5-4 margin in overtime. For the second time in the last week, the two teams faced off in a scrappy, physical affair, with the Jackets prevailing but losing key players to injuries in both games.
Last night's game certainly looked like a matchup of depth and AHL players, with both teams missing several key pieces from their lineups. It was choppy, the defense was less than stellar, and there were moments of heavy physicality. Sean Kuraly kicked off the scoring, with an ugly bank shot off of a Flyers defender, giving the Jackets a 1-0 lead at the 12:36 mark of the first.
The score would remain 1-0 until Boone Jenner would capitalize with a power play goal 5:36 into the second. This was an excellent setup by Johnny Gaudreau and Kent Johnson, who were flinging passes all over the ice from the moment they entered the zone on this rush. There's chemistry between those two, and we have to wonder what it's going to take to give #91 a shot on Gaudreau's line.
ON THE POWER PLAY 🚨🚨 pic.twitter.com/NBUCbsyX39

— Columbus Blue Jackets (@BlueJacketsNHL) November 16, 2022
The Flyers crawled back into the game with two quick goals, first from Kevin Hayes at the 8:54 mark of the period; then Noah Cates got the equalizer at 12:16. Elvis Merzlikins was injured and pulled from the game after the Cates goal, clearly favoring his left leg. He seemed to be shaken up a few minutes prior, and you can clearly see that his push wasn't very strong on the pass across here. Looks like a knee or hip issue:
We Noah guy who just tied the game.#PHIvsCBJ | #FueledByPhilly pic.twitter.com/cYmQOjDtwO

— Philadelphia Flyers (@NHLFlyers) November 16, 2022
The Jackets would re-take the lead at 3:22 of the third, with Jenner finding the net on a breakaway for his second of the game. Eric Robinson scored just 13 seconds later, seemingly putting the game out of reach. But the Flyers came right back with a goal from Nick Seeler at the 4:58 mark, then the equalizer from Travis Konecny, scored on the power play at 9:14 of the third.
The teams headed to overtime tied at 4, with the Jackets missing both Merzlikins and defenseman Jake Bean, who was injured early in the second period. Put simply, the overtime was mostly boring. The Flyers maintained possession for much of the period, playing keep-away from the Jackets, trying to wear them down for offensive chances.
But as they tried to strike, Vladislav Gavrikov got a piece of the cross-zone pass, giving Yegor Chinakhov a chance to go the other way. The two rushed up the ice with Cole Sillinger and made a nice play for the game winner:
GAVY GAME WINNER pic.twitter.com/vTnJUhqN4r

— Columbus Blue Jackets (@BlueJacketsNHL) November 16, 2022
Three Stars: (3) Travis Konecny (PHI), (2) Vladislav Gavrikov, (1) Boone Jenner
Takeaways
The kids showed up in a big way. Cole Sillinger and Yegor Chinakhov were two of the best players on the ice all night, they looked dangerous almost every shift. Kent Johnson showcased his hands and playmaking abilities as well, and he looks really close to breaking out in a big way. It feels like he needs a bigger role. I thought Liam Foudy was effective as well; he seems to understand his role as a speedster and forechecker, and he did a nice job of putting the Flyers on their heels last night.
Johnny Gaudreau was terrific and drove the play offensively, while Boone Jenner went hard to the net and got rewarded with a couple of goals. Emil Bemstrom stood out in a good way as well – he does seem to have found his offensive game. Defensively, things were a bit hectic at times, but that's to be expected when you're down to just three guys from opening night. Goaltending was solid, both with Merzlikins and Joonas Korpisalo. It really seems like this team is coming together.
Now, the elephant in the room: the injuries. Bean's situation does not look good, and Merzlikins being unable to put weight on that left leg is a bad sign. If both of these guys are going to be out long-term, the situation here gets even darker. As pointed out by Mark Scheig, if Bean and Merzlikins miss time, that's nearly half of the team's cap space sitting on IR.
If Bean and Merzlikins need to miss time, #CBJ would be approaching $40 million in players out of the lineup.

Almost half of the cap. Insane.

— Mark Scheig (@mark_scheig) November 16, 2022
Andrew Peeke also went down after taking a shot off the inside of his knee, but did return. Hopefully they will at least have him in the lineup moving ahead. At it's very best, this team may have been thinking playoff bubble. But with so many guys out, this season really is starting to feel like a lost cause. Hopefully they can get some guys back soon, rather than later.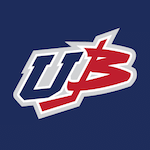 Want your voice heard? Join the Union And Blue team!
Write for us!