Division Rivals Prove Columbus Blue Jackets Will be Fine Without Panarin
The Columbus Blue Jackets will almost certainly lose Artemi Panarin sometime, whether it's through trade or free agency.
The Columbus Blue Jackets are in a tough situation, however based on recent performances from teams who lost their best players, the New York Islanders and Carolina Hurricanes, it still shows hope for the Blue Jackets going forward.
The New York Islanders infamously lost John Tavares to free agency in the off-season, however since they were forced into another direction they're currently leading the Metropolitan division with 70 points.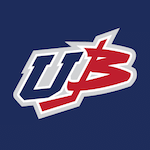 Want your voice heard? Join the Union And Blue team!
Write for us!
They're being led by Mathew Barzal, who could be matched on the Blue Jackets by Pierre-Luc Dubois and Josh Bailey who's a step down from Cam Atkinson. With enough solid depth, the Blue Jackets could certainly be in a similar situation next season.
The Carolina Hurricanes are on the other end of the spectrum in terms of letting players go, as they traded away Jeff Skinner in August. Since trading him, they're getting fairly close to the playoffs as they're one point behind the Pittsburgh Penguins. It would be the first time they've made the playoffs since the 2008-2009 season.
Oddly enough, both teams have improved significantly since their best players were moved on. Of course the Hurricanes have players like Sebastian Aho and a very solid defense, but the Blue Jackets are in a similar situation.
It would hurt to lose Artemi Panarin, especially with Sergei Bobrovsky also on the way out, however with it seeming more and more likely every time Panarin has an interview, it shows regardless of what happens the Blue Jackets should be fine going forward. The road ahead might be a bit rougher, and the playoffs annually might not be guaranteed but they'll be in a position to fight for a playoff spot regardless in one of the toughest divisions in the NHL.