Columbus Blue Jackets: Does Jonathan Quick Actually Make Sense?
While acquiring an elite netminder if Sergei Bobrovsky gets moved would seem ideal for the Columbus Blue Jackets, is Jonathan Quick truly a good option?
The Columbus Blue Jackets are a team who've become defined by elite goaltending ever since Sergei Bobrovsky arrived at the club. With him seemingly ready to move on, many reports are surfacing that the Blue Jackets would be interested in going after Jonathan Quick of the Los Angeles Kings if they were to move Bobrovsky.
While on paper, adding a name like Jonathan Quick to the Blue Jackets would seem great, realistically it may not be the right move. According to Capfriendly, Quick has 4 years after this season remaining on his contract. That wouldn't be much of an issue if he wasn't already 33 and showing signs of injury issues and an apparent decline in play.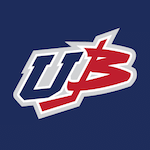 Want your voice heard? Join the Union And Blue team!
Write for us!
He has a salary cap hit of $5.8M which isn't impossible to work with, but it may end up going down as a waste of cap space in roughly a year or two. Quick isn't the same goaltender he was when he was winning Stanley Cups with the Kings and this season, he hasn't been much of an improvement over Sergei Bobrovsky.
Quick only has a save percentage of .903 with a goals against average of 2.97, which is an improvement in both categories, but only slightly. All he would do is simply be a short term stop gap to attempt to keep the Blue Jackets window open when it may be closing for a bit after this season.
With two potentially great goaltenders in the system with Elvis Merzlikins and Veini Vehvilainen seemingly nearly ready to go, it would be more logical to build through the system rather than try to trade for an aging veteran with a big contract.
Jonathan Quick is a great player, but he's not a good fit for the Columbus Blue Jackets at this point in time.