Expect the Unexpected from the Columbus Blue Jackets at Trade Deadline
The Columbus Blue Jackets will likely make some moves this month, however it remains to be seen what exactly they will be.
The Columbus Blue Jackets general manager Jarmo Kekalainen is known for making moves that no one sees coming. The original Brandon Saad trade, the Jones for Johansen deal and the Artemi Panarin trade were all fairly unexpected.
With all the rumors floating around the team, it seems almost certain that Kekalainen will have to make a predictable move for once. That doesn't mean that he'll only make those predictable moves. If Kekalainen makes a move, expect it to be something that nobody in the media predicts.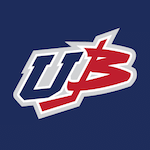 Want your voice heard? Join the Union And Blue team!
Write for us!
The Columbus Blue Jackets need to make moves if they want to stay competitive this season, but they also need to do so if they want to build for the future. As a result, the most unexpected move that Jarmo Kekalainen could do would be to make no moves at the deadline.
Would making no moves be a logical option though? Potentially. If he doesn't get a good enough offer for either player, specifically if he doesn't get a good enough offer for Sergei Bobrovsky from a team he'd be willing to waive his no move clause for, then staying still may happen. The Columbus Blue Jackets are one of the most powerful teams on the market this season, they have roster players and valuable prospects all available.
It's difficult to tell if Kekalainen is planning on buying to solidify the team for a playoff push and allowing the unrestricted free agents to potentially walk at the end of the season or if he wants to sell and build for next season, or some combination of the two. Regardless of which way he decides to go, expect moves that no one sees coming to happen.