Columbus Blue Jackets: A Potentially Rare Way to Replace Artemi Panarin
Offer sheets are rare in the modern day NHL, but could the Columbus Blue Jackets be in prime position to pull one off?
The Columbus Blue Jackets will be looking to add an elite winger this off-season to fill the hole that may be left empty if Artemi Panarin decides he wants to go somewhere else. While offer sheets are certainly rare, and it's even more rare for one to not be matched, Toronto Maple Leafs forward Mitch Marner remains without an extension to this point in the season.
The Toronto Maple Leafs are in a very difficult cap situation, with the new Auston Matthews extension, as well as the John Tavares and William Nylander contracts. Unless Marner is willing to take what would likely be a massive pay cut, it seems like it would be very hard for Kyle Dubas to get him under contract for next season.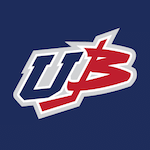 Want your voice heard? Join the Union And Blue team!
Write for us!
He'd likely demand roughly the same amount of money and term that Artemi Panarin will receive on July 1, which won't really be much of an issue for the Columbus Blue Jackets considering they're more than willing to pay Panarin. The 21-year old has 62 points in 52 games for the Maple Leafs, which is leading the team.
Mitch Marner is an extraordinary talent and although the offer sheet is unlikely because as the saying goes, it takes two to tango, it's an interesting proposition that Jarmo Kekalainen should consider on July 1st if Marner still isn't under contract. While William Nylander held out and this issue never came to fruition, Marner is much more likely to catch the interest of a team, specifically the Columbus Blue Jackets.
The question remains however, whether or not Marner would want to stay in Toronto or if he'd even be willing to come to Columbus if he decided to leave.