Columbus Blue Jackets: Could Alexander Wennberg Goal Spark More?
The Columbus Blue Jackets fans were surprised when Alexander Wennberg scored his second goal of the season last night, but could one mean more?
Alexander Wennberg has been under a lot of criticism from Columbus Blue Jackets fans this season as a result of his unwillingness to shoot the puck and tendency to overpass the puck. While the criticism is certainly deserved, last night's game against the Colorado Avalanche was certainly a step in the right direction for the 24 year old center.
Wennberg has had a rough season, but he's not the only Blue Jacket in that situation either. He's certainly been the most frustrating to watch for many fans though, as he has such a high ceiling but he seems to refuse to use his shot, which is one of his best assets.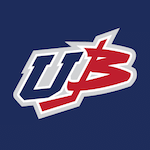 Want your voice heard? Join the Union And Blue team!
Write for us!
The biggest issue has seemingly been a lack of confidence, which causes him to pass the puck even in situations when a shot would be almost a guaranteed goal.
The fact that Wennberg shot the puck in a situation which seemed like the type of play where he'd be prone to passing and scored the goal, could do a lot for that confidence. While Wennberg will never turn into a pure goal-scorer, having some balance in his play could make him more unpredictable and as a result a more difficult player for the opposition to defend.
If he could turn into a 20 goal, 60 point player then Wennberg could be a very effective NHL player. 20 goals isn't far off from his career high of 13 in 2016-2017 and if Martin St. Louis can help convince him to use his shot more, then it should certainly be doable.
While trading him could be an option if he doesn't work on his tendencies, it could go down as a mistake for the Columbus Blue Jackets if the next team's coaching staff can get through to him.