Markus Hannikainen Off to Strong Start for Columbus Blue Jackets
The Columbus Blue Jackets fourth line has been on a roll as of late, partially thanks to Markus Hannikainen.
In 18 games with the Columbus Blue Jackets this season, Markus Hannikainen has already passed his career high in goals and points, as well as tied his career high in assists. While the most games he's played in a season is 33 last season, it seems as if the young Finnish forward is on his way to a much longer season this time around.
Hannikainen has a three game point streak going at the moment and a point in four of the last five. That's on top of a constant work ethic on defense and in the corners. Hannikainen isn't the most gritty player on the Blue Jackets, however sometimes he definitely acts like he is.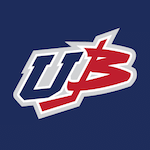 Want your voice heard? Join the Union And Blue team!
Write for us!
Not only does Hannikainen have the most points out of his line with Riley Nash in second and Lukas Sedlak trailing behind, he's ahead of the struggling Oliver Bjorkstrand and is currently tied with Brandon Dubinsky with seven points. That's not to take a shot at Dubinsky, who's had a fairly good year himself but rather to show how well Hannikainen has been playing.
After four years as a fringe NHL player, Hannikainen is proving that he's tired of the up and down life between the NHL and AHL and wants to stay in Columbus for good. At this rate, there's no reason he shouldn't be able to stay either.
Chemistry is forming between Hannikainen and the veteran Riley Nash on the fourth line, leaving the biggest question mark on the line as Sedlak who hasn't been contributing much at all as of late. Whenever Tortorella gets tired of Sedlak and puts Anthony Duclair in his place, the Blue Jackets will have arguably one of the top fourth lines in the NHL.