Columbus Blue Jackets Snubbed in 2018 Award Voting
Columbus Blue Jackets had two players get snubbed and weren't named finalist for regular season trophies.
Last season the Columbus Blue Jackets cleaned house in regular season awards. Sergei Bobrovksy won the Vezina trophy. Coach John Tortorella won the Jack Adams and Nick Foligno took home two leadership trophies.
There was no thoughts of taking home any trophies this season but two nominations were deserved. Both Seth Jones and Pierre-Luc Dubois has finalist caliber season's but will not be attending the NHL Awards shows this season.
Seth Jones should have been a Norris Trophy finalist this year. Jones this season blossomed into an elite level defenseman. He was seemingly never beat one-on-one the entire season, something that truly impressed GM Jarmo Kekalainen told USA TODAY Sports in late March.
"I would probably have to go to the video coach and ask him to find some time when he got beat. He can always recover to get back in the play with his skating. He's so hard to play against with his reach and mobility."
And it impressed the rest of the NHL. He was voted to his first ever All-Star game this season and his second half of the year was much better than his first.
Offensively Jones shined. He was second amongst defenseman with 16 goals and four game winning goals. He was fourth in shots this year and 14th in time on ice.
Jones would have certainly been Team USA's top defenseman if NHL players competed in the Olympics. If NHL players went to the Olympics, he would have had a chance to shine nationally and internationally and received the attention he deserves, but rarely gets playing in Columbus.
Seth Jones deserved a Norris nomination but he unfortunately finished outside the top three. He certainly will finish in the top five and line himself up for a run at the award next season.
Calder voting about numbers, not performances
Much like last season, there should be little argument about who takes home the Rookie of the Year award. Unlike last year though, there is no Columbus Blue Jacket nominated for the award. But Pierre-Luc Dubois should have joined Zach Werenski as Jackets to be nominated for the Calder Trophy.
Unfortunately the PHWA views the Calder Trophy voting differently from the Hart trophy. For the Hart, one must lead his team to the playoffs in order to be recognized. For the Calder, you don't even need to sniff the postseason. Let alone lead your team there.
Dubois led the Columbus Blue Jackets to the playoffs as the top line center. The 19-year-old was tasked with playing a 200 foot game against some of the games best night in and night out as a center. He had tremendous defensive responsibility and managed it better than you could ever hope a rookie could. He had an impressive 56% corsi for rate and was fifth in rookie forward time on ice.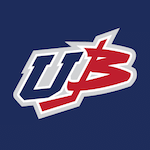 Want your voice heard? Join the Union And Blue team!
Write for us!
His defensive effort didn't slow his offensive production either. Dubois was eight in rookie scoring and set the franchise record for points by a rookie.
His impressive play was a major factor in the Jackets reaching the playoffs. His great play down the stretch helped the Jackets finish the regular season as the hottest team in the NHL and make the playoffs. Meanwhile, the three finalist played meaningless hockey for three months and started working on their golf game in early April.
Leading a team to the playoffs should have been taken into consideration. The voters view making the playoffs as a necessity for Hart trophy voting, but never consider it when voting for rookie of the year. What Pierre-Luc Dubois did as a rookie down the stretch is much more impressive than Clayton Keller's garbage points collected over the final three months of Arizona's meaningless season or Brock Boesers goals that meant nothing for a team destined for the draft lottery.
This is to take nothing away from Matthew Barzal who certainly will, and should, win the Calder. But Pierre-Luc Dubois deserved to be a finalist after an incredible season.
Both Jones and Dubois will be in line for plenty of awards and recognition throughout their careers, which are both just getting started. At 23 and 19 respectively, the two will be a part of many more impressive Columbus Blue Jackets seasons.