Columbus Blue Jackets: Brandon Dubinsky Stripped of Alternate Captain Status
Last night, the Columbus Blue Jackets handily defeated the Buffalo Sabres at Nationwide Arena. But even with all of the good things that the CBJ had going for them, something was off. And it had to do with Brandon Dubinsky.
Brandon Dubinsky's sweater looked a little different than it usually does. And it wasn't his name spelled wrong. It was the fact that there was no 'A' on his left chest. Dubi had lost his alternate captain status for the Columbus Blue Jackets.
Instead of Dubinsky, defenseman Jack Johnson was alternate captain alongside Boone Jenner last night. Johnson was a CBJ alternate captain for two years before it was given to Jenner in 2015. JJ also wore the 'A' while Jenner was out with injury for the first seven games of the season.
Head coach John Tortorella explained why he made the decision to replace Dubinsky with Johnson as alternate captain after the 5-1 win over Buffalo yesterday.
"With Dubi, we wanted to take some pressure off him and let him concentrate on his game," Tortorella said. "Jack is part of our leadership group. He showed some really good things when Jens was out (with a back injury in training camp and early in the season). He's that crusty pro that adds a lot to us." — Per The Athletic
"It has nothing to do with missing practice. It just has to do with … it's a good time for Jack to step into that area and let Dubi concentrate on his game."
It is true that Dubinsky has been slow to start the season. Through the team's first nine games, he has 2 assists to his name. But Tortorella made it clear later that this move is not a temporary one, and he intends to keep the 'A' on Johnson for the foreseeable future.
As you can probably guess, Dubi wasn't a happy camper about the change. After being questioned about it, the fiery 31-year-old gave an answer you would expect out of him.
Good Move or Bad Move?
Bad move. Although I don't think it will affect the team's play much, if at all, I still believe Brandon Dubinsky has earned to stay as an alternate captain despite his slow start. Dubinsky, along with Johnson admittedly, is one of the longest-tenured Blue Jackets.
He has been with this team through the entire John Davidson era, and he's been a guy that exemplifies the CBJ. He's tough–sometimes to the point where he's being dirty–but he's incredibly passionate and an obvious leader.
I don't really have a problem with Jack Johnson either. He's a good player and like, Dubinsky, a CBJ and NHL veteran. He's changed his style from a offensive defenseman to a more defensive style to help the Jackets. And his pairing with David Savard is a very good pairing for the Jackets.
But at the end of the day, Johnson is an unrestricted free agent after this season. I wouldn't expect him to be back with the team next year. And Dubinsky's got a few more years on his current deal. So why make this move?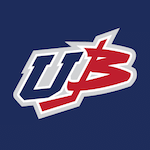 Want your voice heard? Join the Union And Blue team!
Write for us!
I don't believe that Dubinsky having the 'A' on his sweater had anything to do with his play. And I definitely don't think that taking it off of him will boost his numbers to where the team expects. I want to say it's pointless, but when you involve someone as proud as Brandon Dubinsky in this, I can't say that.
Time will tell if this is a good decision by Torts. You would think he knows Dubi better than most people due to how much time he's coached him, but maybe he really doesn't.