Columbus Blue Jackets 2017-2018 Player Preview: The Captain
The Columbus Blue Jackets season is right around the corner. Let's take a look at what 2017-2018 campaign will hold for the Captain, Nick Foligno.
The leader of the Columbus Blue Jackets enters his 11th season in the NHL and 6th with the Jackets this year. The fourth game of this season will mark Nick Foligno's 700th in the NHL, joining Brandon Dubinsky and Jack Johnson as the only CBJ players in the 700 games played club.
What will games 696 through 788 hold for the captain? Last season was a great year for the leader of the squad on the ice and in the dressing room. Foligno not only had 51 points last season but was vital in guiding the young Jackets through a great season.
Foligno's leadership in the locker room and report with Coach Tortorella helped guide a young team when the team hit speed bumps. The respect Foligno has in the dressing room, with the coaches, and with the front office are a vital part to a team's success and that respect will not change going into this year.
What will change is that Foligno will be a year older on an increasingly younger team. The captain will turn 30 on Halloween. Nick has been consistent in his production over the last few years and I expect that to continue though. After all, just because he is the third oldest Columbus Blue Jackets player does not mean he is an old man. It's just that Jackets are that young.
Production Across All Phases
Nick Foligno is a player that every team needs. He can play wing, center, on the power play and even on the penalty kill. Foligno scored 30 points at even strength with 15 goals and assist. He also added 21 points on the power play.
His 14.1% shooting percentage from last season is just slightly above his average with the Columbus Blue Jackets, but nothing he will fall off from. I expect Foligno's production to stay at about the same level unless he is consistently on the first line with Panarin and Wennberg. A spot on the first line would lead to Foligno possibly hitting 60 points this season.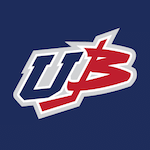 Want your voice heard? Join the Union And Blue team!
Write for us!
He is an above average possession player as well. Last season was his fourth season in a row with at least a 51% corsi rating. Driving possession will be key again next year for Foligno, especially if he is on the top line.
Holding this team together through the tough times will be Foligno's biggest challenge this season. There is a very likely scenario where the Jackets are a better team than last season but don't rack up 108 points. They will not win 16 games in a row either.
Foligno's top task will be keeping this team playing hard and believing in themselves when they hit rough stretches. And to communicate the true feel of the room to the coaching staff and navigating the waters when all seems lost.
All we ask for is that he keeps this team together and moving forward and score 50 plus points. That's a lot to ask for, we know, but it's what this Jacket team needs if they are to build upon last year's success.