Columbus Blue Jackets Should Stay Out of Trade Market
The Future is bright in Columbus. With just a week left until the trade deadline, the Columbus Blue Jackets are rumored to be buyers. The CBJ should seriously consider not trading at all.
The Columbus Blue Jackets should stay out of the trade market this year. We all love sexy trades to upgrade the team as we approach the playoffs. This year though is certainly not the year to make a trade.
There is always pressure from a fanbase to make a move to ensure their team is title contenders. Columbus fans can't fall into the same old trap.
If you honestly look at this team, you will see a talented, but youthful squad. This team is a year away from making a serious push to a Cup Finals appearance.

Columbus Blue Jackets
Octopus Thrower

Red Wings: Columbus Dominates Detroit 7-3 in Prospect Tournament
Sure, Sergei Bobrovski could stand on his head and carry the team deep into May. That's the only way they make a serious run though. Adding a second line center or back up goalie won't make the difference. The Columbus Blue Jackets need to let the talent they have marinate for another year and then we'll see serious Cup contender.
Not Enough Sellers
This year is certainly one of the worst markets for a buyer in a while. First off, there are very few sellers due almost all teams "thinking" they have a chance at the playoffs. There are at least five teams with delusions of making the postseason because they are "only" a few points back that historically would be sellers.
That puts the teams that are sellers in a great position to ask for a ton in return. Too much demand and not enough supply equal a bad time to be trying to add a piece.
Plus there are very few desirable options on the teams selling. Colorado has the two most desired forwards on the block in Matt Duchene and Gabriel Landeskog. GM Joe Sakic is in no hurry to deal those pieces at the deadline though as the Avs have them both under contract next year and could make a trade in the offseason.
Poor Draft
This year's entry draft is regarded as one of the worst in recent memory. With no value in the draft, team's draft picks are further devalued by the sellers in the market.
A first round pick this year just isn't what it was last year or the year before. With teams being asked to cough up a first and a third instead of just a first, the Jackets should shy away from this uptick in price. Jarmo Kekalainen has proven he can draft well and has found gems in the later rounds. Hold on to the picks and trust the scouting department and Jarmo to continue to build up the farm team.
Talent Stockpiled
The Columbus Blue Jackets have too much young talent stockpiled to try and deal any of them away for a rental player. Oliver Bjorkstrand has proven he belongs in the NHL already. Pierre Luc-Dubois is lighting the QMJHL on fire after his trade to Armada. Gabriel Carlsson could join the team next year on the blue line. Vitaly Abramov, Sonny Milano, Calvin Thurkauf, the list goes on and on.
Jarmo has done an incredible job finding diamonds in the late rounds of the draft and has built one of the top farm systems in the NHL. Case and point, sixth round draft pick Lukas Sedlak and seventh round pick Markus Nutivaara playing irreplaceable roles.
Adding a rental player or another piece makes bringing up the talent we have stockpiled more difficult. Long term, if the CBJ bring in a Landeskog type, it will make keeping Boone Jenner and Cam Atkinson more difficult down the line as their contracts are up in two years.
Vegas Wild Card
The role the expansion draft is playing is also rightly scaring some GM's. There is a ton of unpredictability with how the draft will play out and who will be protected or not.
Vegas will certainly look to acquire picks in exchange for not drafting certain players. Jarmo can do more by holding onto its picks and offering them as tribute to the Golden Knights.
The Jackets are going to lose a solid player to Vegas, likely Josh Anderson or William Karlsson. They will have pieces to replace them and then some in the minors.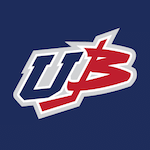 Want your voice heard? Join the Union And Blue team!
Write for us!
The contract situation in the offseason is not terrible either. They should be able to resign Alexander Wennberg and Lukas Sedlak to bring most of the roster back. Especially if a few draft picks are enough for Vegas to skip over Anderson and Karlsson.
Jarmo has laid out and executed a great plan so far. He has the second youngest team in the NHL sitting in fourth in the league in points. The future is bright in Columbus. Let's not trade it away in a poor market this year at the deadline.