Ranking Columbus Blue Jackets General Managers
The Columbus Blue Jackets have had three general managers and an interim general manager in their history.
The Columbus Blue Jackets have suffered from bad general managers and shined with good ones but who falls into which category?
4. Jim Clark
Jim Clark was an interim general manager for the Columbus Blue Jackets and did basically nothing except execute a single trade according to NHL Trade Tracker. He traded Adam McQuaid to the Boston Bruins in exchange for the draft pick that became Jamie Benn and then he was replaced, so by default Jim Clark falls to the last spot.
3. Doug MacLean
Doug MacLean was the first ever general manager of the Columbus Blue Jackets and it set the team back by years. His draft history is shocking, including names like Pascal Leclaire, Alexandre Picard, Gilbert Brule and Nikolay Zherdev.
Zherdev was taken over names like Corey Perry, Brent Burns and Ryan Getzlaf just to name a few. While the biggest draft bust in Blue Jackets history, Alexandre Picard was taken over Alexander Radulov, Devan Dubnyk, Mike Green and Cory Schneider.
Doug MacLean had decent success in the later rounds, but he seemingly couldn't successfully develop a first round pick no matter who they were unless they were Rick Nash.
On the trade front, MacLean's favorite hobbies included trading Geoff Sanderson… twice and essentially trading away any player who had been with the team for a couple years. In general, Doug MacLean should be considered the worst general manager in Blue Jackets history but Jim Clark's doing nothing makes that difficult to accomplish.
2. Scott Howson
Scott Howson is likely the first general manager a lot of Columbus Blue Jackets fans experienced first hand. He brought the team to the playoffs for the first time and set the team up to succeed. His tenure didn't start out that well though as a result of having to clean up the Adam Foote experiment.
His first draft pick as general manager of the Blue Jackets was Jakub Voracek, who he would later trade to Philadelphia in the other failure of an experiment, Jeff Carter.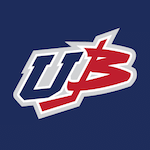 Want your voice heard? Join the Union And Blue team!
Write for us!
The 2008 draft changed the future of the Columbus Blue Jackets though, despite Nikita Filatov not working out, the Jackets acquired the rights to a couple prospects named Matt Calvert and Cam Atkinson that year.
Through the years, Howson would add John Moore, David Savard, Ryan Johansen, Dalton Prout, Ryan Murray, Boone Jenner, Joonas Korpisalo and Josh Anderson through the draft, all of whom would have an impact at the NHL level.
His biggest trade blunder besides the Carter incident, would be trading a first round pick for RJ Umberger. He would have a pretty impressive trade record late in his tenure though, acquiring players like James Wisniewski, Sergei Bobrovsky, Brandon Dubinsky, Nick Foligno and Mark Letestu.
Scott Howson changed the Columbus Blue Jackets franchise forever, and despite popular belief he was a pretty good general manager for the team.
1. Jarmo Kekalainen
It's more difficult to evaluate Jarmo Kekalainen than the other general managers simply because we don't know how most of his recent acquisitions will turn out.
We know for a fact, moves like drafting Zach Werenski and Pierre-Luc Dubois as well as trading Ryan Johansen for Seth Jones helped the team to this point. The issue is, we don't know how good the players the Blue Jackets passed on will be nor how Johansen's career will turn out.
Like all other Blue Jackets GMs, Kekalainen's tenure started off rough thanks to a bad draft and a failed experiment in Marian Gaborik which got no return for the most part when he was dealt.
However trading RJ Umberger and a pick for Scott Hartnell turned the tides of Kekalainen's management. He became bolder and as a result made high risk moves which have improved the team significantly. He traded Wisniewski to Anaheim for Rene Bourque and William Karlsson, who would be lost in the expansion draft a few years later.
He then traded a bunch of mid-level assets for Brandon Saad, who would turn into Artemi Panarin a few years later.
Kekalainen is the most bold and confident general manager the Columbus Blue Jackets have had, and as a result he's earned the top spot.