Columbus Blue Jackets: Does Keith or Pietrangelo Make Sense?
The Columbus Blue Jackets need some help defensively, however it remains to be seen whether they go the route of defensive forwards or adding even more defensemen.
Duncan Keith and Alex Pietrangelo have both been involved in substantial trade rumors (Keith and Pietrangelo) as of late and despite the Columbus Blue Jackets not being linked to any player, the question on hand is whether or not they should be.
We'll ignore the Brent Seabrook rumor, simply because of the fact that with his production and contract it seems like an unmovable deal for Stan Bowman.
Duncan Keith
Trading for Duncan Keith would involve two parts, acquiring him and eventually dumping off his contract to a rebuilding team. Keith is 35 with a decent cap hit, however it's the term of his contract that could create issues when he stops producing. He has four years left after this season on a thirteen year contract he signed back in 2009 according to Cap Friendly.
Now that all the negatives are out of the way, Keith is still producing at 35 years old on a Blackhawks team that is last in the NHL. He has 12 assists but is currently goalless, although it hasn't been as a result of not trying.
Keith would also bring a veteran presence that the Blue Jackets haven't had in years and would be a great mentor for Zach Werenski, considering he hasn't truly had one since joining the Jackets. Keith was voted as one of the top 100 players in NHL history and is only two years off of a 53 point season.
Getting two years out of Duncan Keith then dumping him off to a team who needs to reach the cap floor would be a great idea for the Blue Jackets, however that's an idealistic scenario. Trading that contract would be easier said than done, and it would likely involve giving up a prospect as well.
Acquiring Keith would also likely be somewhat expensive, however the contract is definitely in the Blue Jackets favor. Trading a high-level prospect and a mid-round pick would likely get the deal done at this point in Keith's career.
Alex Pietrangelo
The St. Louis Blues are in a similar situation as the Chicago Blackhawks, having only one more point than them. A big part of the reason for that is losing Alex Pietrangelo to injury early in the season.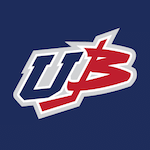 Want your voice heard? Join the Union And Blue team!
Write for us!
Pietrangelo is currently out long term with a hand injury and is in the second to last year of his contract. Essentially, Pietrangelo isn't a short term or long term solution. He does have the benefit of being a right handed shot and once healthy he's an elite defenseman in the NHL.
At the trade deadline, this move could make sense if Pietrangelo is healthy. If he's still hurt, obviously it would make little sense for the Jackets to even inquire on him. As of now, I'd have to say it makes more sense to pass on Pietrangelo, at least for the moment.
Conclusion
Both Duncan Keith and Alex Pietrangelo could make an impact on an already deep blue line, however as a result of Pietrangelo's injury and pending unrestricted free agency following next season, it seems like Keith is a better option for the Columbus Blue Jackets