Columbus Blue Jackets Where Are They Now? Adam Cracknell
Adam Cracknell played 17 games with the Columbus Blue Jackets in 2014-2015.
While Adam Cracknell isn't a name a majority of Columbus Blue Jackets fans will remember, he was one of the first players on a fourth line who stood out to me personally.
His grit made it seem as if he would have become a regular on the bottom line for years to come, however the Hockey Gods have a strange way of making things work and after 17 games Cracknell would have Columbus in his rear view mirror.
Cracknell's first stop after being claimed off waivers from the Columbus Blue Jackets would be the Edmonton Oilers for 8 games before being put on the move once again. This time he would end up in Vancouver 44 games to end the 2015-2016 season.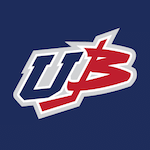 Want your voice heard? Join the Union And Blue team!
Write for us!
Following that stint in Vancouver, the former Columbus Blue Jacket would end up in Dallas for a 69 game stint which would be his entire playing season for 2016-2017. He would be put on the interstate once again to go the New York Rangers to start the 2017-2018 season, however his measly 4 games would end with him going back to Dallas for one game.
That brings us to where he is now, Cracknell recently signed with the Toronto Maple Leafs and is hoping to earn a regular NHL spot once again like he did with the Blue Jackets so long ago.
When Cracknell was with the Columbus Blue Jackets, he only put up a single assist but he played a seemingly perfect fourth line role. He brought a mix of grit and defense that defined that era's Blue Jackets.
It was no surprise when the report came in that Jarmo Kekalainen had told himself to find a place in town. Now the 33-year old is ready to start his next chapter with the Toronto Maple Leafs.