Columbus Blue Jackets Top Coyotes as they head into All-Star Break
The Columbus Blue Jackets will enter the All-Star break sitting in second in the Metro after a 2-1 win over Arizona.
After a terrible 6-3 loss in Las Vegas, the Columbus Blue Jackets bounced back and defeated the Arizona Coyotes 2-1. The regulation win was their first since January 2nd.
The first two periods saw little to no action. The Jackets had 20 shots on goal in the first two periods with nothing to show for it. There were no penalties in the game until late into the second period.
With less than a minute to go, noted tough guys Artemi Panarin and Oliver Ekman-Larsson got into a scrap and they both ended up with minor roughing penalties.
The penalties put the teams at 4-on-4 to start the second period and almost immediately Niklas Hjalmarsson was hit with a tripping penalty. The Coyotes killed the rest of the 4-on-3 but the Jackets were about to break through.
Artemi Panarin came out of the box and almost immediately made a great cross ice pace to Zach Werenski. Werenski dished it to Seth Jones who had a wide open shooting lane and ripped one on net that Alexander Wennberg tipped past Antti Raanta.
The Jackets 1-0 lead was short lived though as a Josh Anderson interference call put the Yotes on the man advantage. Brendan Perlini took advantage and tied the game up six minutes after the Jackets took the lead.
Return of Camsanity
But like a knight riding in on his steed, clad in shiny armor, Cam Atkinson returned to saved the day. With less than four minuted in the game Wennberg found Atkinson perfectly placed in front of the net where Atkinson redirected the puck for the game winner.
Atkinson, returning from a broken foot, played 19:09 in his return and netted the game winner for the CBJ. He had four shots on goal and even laid three hits.
The Jackets held off a late push from the Coyotes to hold on to the win in regulation. The two points took the Jackets from 5th in the Metro to 2nd in the division. Every team in metro is in the race for the playoffs and separated by a few points.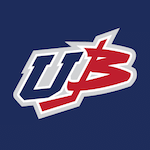 Want your voice heard? Join the Union And Blue team!
Write for us!
Strap in for the roller coaster folks because every game from here on out is going to have mammoth impacts on the standings.