Columbus Blue Jackets Offer Trade for Matt Duchene
The Columbus Blue Jackets have reportedly offered a trade for Center Matt Duchene. The top line center has been the jewel of the trade market for a year.
No offseason shortage of big moves for the Columbus Blue Jackets. According to Darren Dreger of TSN, the Jackets, along with Nashville, have offered the Colorado Avalanche a trade for Matt Duchene.
Duchene has been sought after for more than a year by contending teams and it looks as though he will be moved this offseason. Duchene is a sure line number one center that any team would want.
Although his 2016-2017 numbers don't bear it out, Duchene is elite. He just happens to play for the worst NHL team in the last 10 seasons. The Avs putrid play dragged down even a top flight guy like Duchene.
What a Deal Would Look Like
The trade would have be a quite enticing. Colorado's GM Joe Sakic has been holding on to Duchene as trade bait for too long to trade him away for anything less than a spectacular haul.

Columbus Blue Jackets
Puck Prose

NHL: Ranking the starting goaltenders of the Metropolitan Division
The first piece would certainly be Ryan Murray. The young defenseman still has a ton of potential and has been relegated to a bottom pairing spot by the CBJ. He will flourish in a top pair role somewhere and prove that he was worth the #2 overall draft position in which he was selected.
The Jackets will also have to give up their 2018 first round pick. That would mean back to back years without a first round selection. A scary proposition for both fans and former scout-turned-GM Jarmo.
Those two are sure locks. Many believe that Boone Jenner is also a sure lock to be in a trade for Duchene. A top six winger that is only 24, Boone is a wanted commodity that will probably have to be thrown in a trade to get a guy like Duchene. This is the point where I start to question the trade.
On top of all this the Jackets will have to toss in a prospect. Duchene will likely cost a prospect like former first round draft pick Sonny Milano. Or an up and coming sniper in Vitaly Abramov.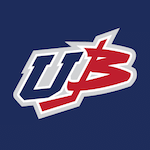 Want your voice heard? Join the Union And Blue team!
Write for us!
So Ryan Murray, a 2018 1st Round Pick, Boone Jenner, and a prospect. Quite the price for Matt Duchene. It allows the Jackets to play Brandon Dubinsky as the third line center, which is an incredible option for a team. It immediatly makes the Jackets a top contender for the Stanley Cup as well.
The price is high, but thats the cost of winning. More will come out about this soon and hopefully Duchene is a Blue Jacket before Independence Day.